Global regulation of the gambling industry is a rather complex subject. Each country has its own ways of dealing with gambling activities. To make things more complicated, each province, region, or state in a country has its own approach to gambling.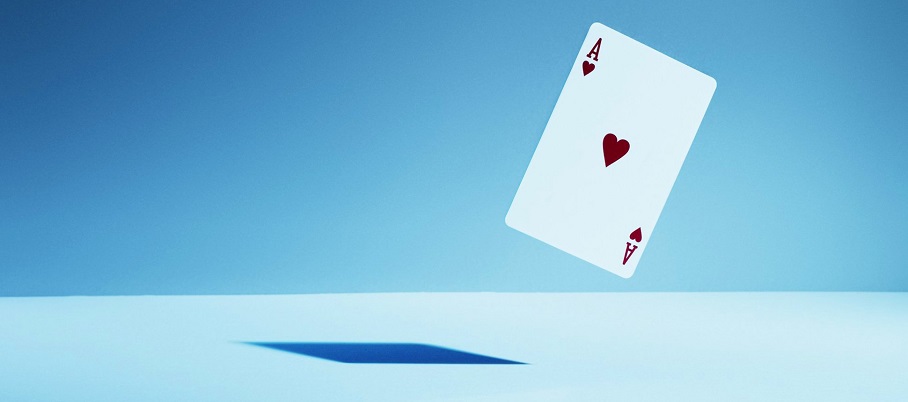 The Global Gambling Scenario
In its second annual report (2018 – 19), the International Association of Gambling Regulators' (IAGR) Statistics Sub Committee makes the following observations:
Most gambling jurisdictions bear the responsibilities of licensing, auditing, and compliance.
Regulators mostly work on issues related to customer protection, problem gambling, and advertisement & marketing of gambling products.
The world's most regulated land-based gambling market is lottery gaming, closely followed by casinos and betting.
The world's most regulated online gambling market is sports betting.
The most commonly followed licensing models are state monopolies or a restricted or unrestricted number of gambling licenses.
The legal age to gamble in most parts of the world is 18, but it can actually be anywhere in the range of 16 – 25.
Most regulated markets are open to foreign operators, but a small percentage of them are fenced in.
Let us now examine gambling laws in various parts of the world.
US Gambling Laws
US gambling laws are complex, vague, and open to a variety of interpretations. To complicate matters further, there are gambling laws at the federal as well as state levels. While some US states are friendlier to gambling, a few have completely banned the activity.
Federal-level laws, believed to be applicable to online gambling, were actually enacted long before the arrival of the Internet. A good example would be the Wire Act, which was passed into law in 1961. In 2011, the US Department of Justice (DoJ) opined that the law is applicable only to online sports betting. Nevada, New Jersey, and Delaware were the first to grab this opportunity to legalize online casino games and online poker within their borders.
Unfortunately, another bill was recently proposed to restore the original interpretation of this act. Called the Restoration of America's Wire Act (RAWA), the bill can criminalize all forms of online gambling if passed into law.
Another important US online gambling law is the Unlawful Internet Gambling Act. While it does not criminalize play at online casinos, it makes it illegal for companies in the e-gambling niche to process deposits and withdrawals related to online gambling. This piece of legislation led to the exodus of several payment processing companies and online gambling companies from the US market. Even today, it makes it difficult for US residents to make deposits and withdrawals at US friendly offshore online casinos.
Asia Gambling Laws
Asia is a huge continent with several countries. Compiling gambling laws in various Asian countries would be a Herculean task, which is why we have taken only the following two countries.
Gambling Regulation in China 
Gambling is against the law in mainland China. Individual players as well as operators who break the laws can be punished with imprisonment and/or fines.
But the situation is slightly different in Macau and Hong Kong. The Government of China handles foreign affairs and defence in both these regions, but leaves them free to create their own policies with regard to economy, law enforcement, and domestic laws. Both Macau and Hong Kong have legalized certain forms of land-based gambling, but they don't have any regulatory framework in place to deal with online gambling.
Online gambling is, therefore, a grey area in China. Residents can gamble online if they wish, but at their own risk. There are plenty of online gambling sites that offer their services in Chinese.
Gambling Regulation in India 
India has a bunch of gambling laws that are rather outdated and open to a number of interpretations. To put it very simply, India is a grey jurisdiction as far as online gambling is concerned.
India has both national and state-level gambling laws. Goa and Sikkim have legalized land-based casinos although they do not permit sports betting and poker. Since the Supreme Court ruled in 1996 that horse betting is based on skill, you can place horse bets legally in India.
Although India does not permit most forms of gambling, including online gambling, it does not have strong laws in place to prosecute those who place bets online. Indians can, therefore, gamble online at a variety of online gambling sites that accept their registrations, support INR, and provide customer support in English as well as Hindi.
Europe Gambling Laws
Each member nation of the European Union (EU) has its own approach to online gambling. A few EU countries are divided into states, provinces, and regions that have their own gambling laws. While the EU expects its member nations to comply with its trade policies, it leaves them more or less free to create their own gambling policies.
Whenever the EU felt that a member nation was not complying with its policies, it had initiated legal proceedings against that country. No EU member is permitted to limit the free movement of services and products across the EU.
Although most EU countries have passed online gambling laws, they target online gambling operators, not players. Some of them grant licences to foreign operators while others maintain a state monopoly. For example, the UK is a thriving online gambling market that grants licenses to deserving operators. In Denmark and Sweden unlicensed casinos are prohibited to attract local players, but players are legal to play at MGA- or Curcao-licensed casino & betting sites
Australia Gambling Laws
The most important gambling law in Australia is the Interactive Gambling Act (IGA), which the government passed into law in 2001. This law makes it illegal for offshore as well as local operators to offer online casino games and poker to Aussie players. Online sports betting, however, is perfectly legal in Australia. Also, Australian online gambling operators are free to offer their services in other countries.
Australian laws have nothing against residents signing up at online casinos licensed in remote gambling jurisdictions. Although the government makes attempts to block offshore online casinos every now and then, many of them continue to accept Australian players.
New Zealand Gambling Laws
The major gambling law in New Zealand is the Gambling Act, which was enacted in 2003. This law prohibits all gambling operators that do not have a license granted by the government. The legal age to play casino games in NZ is 20, but you need to be at least 18 years old to place bets on sports events and play scratchcards and lottery games.
New Zealand does not authorize or license any online gambling operator. But it has made it legal for Kiwis to register and gamble at any online casino licensed in offshore jurisdictions. If you live in NZ, you can go ahead and play at any licensed online casino.